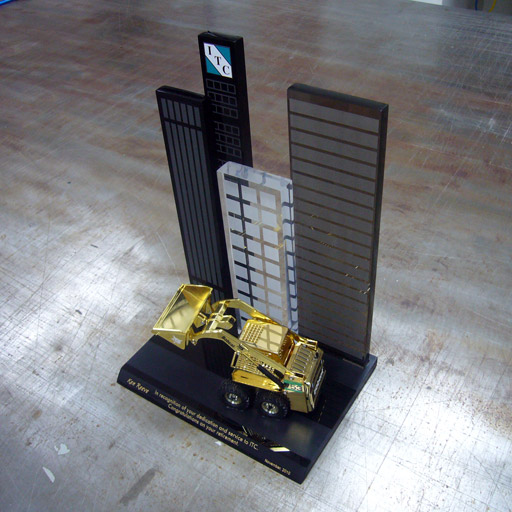 We custom make unique plaques and awards. Our products are not like the standard plaques seen on office walls and trophy cabinets; which are all similar and often boring.
Imagine this: You are awarding your business partner for being a great sales outlet. He will be grateful for the plaque and will proudly display it on his office wall beside other similar plaques.
For your plaque to stand out, it has to be different. Something never seen before. And we suggest having the theme of your company built in it, (just like Orange County Chopper custom bikes)
We will work with you to design unique plaques or awards with your company theme.
Most Common Plaques
Plaque with Chrome bolder and laser engraved on brushed metal
Plaque with 3D Logo and laser engraved on brushed metal
The employee of the month
Cast Bronze Plaque
Aluminum Engraved & Color Filled Plaque
Aluminum Plaque
Laser engraved on clear anodized brushed aluminium with 45-degree bevelled edge. These kinds of plaque are commonly used to mount on stone, stucco wall or granite surface and able to stand under all weather condition.
If you have an idea, let us know and we will work from there. If not, that's okay too. Just tell us about your company and we will offer a few designs variations.
Your initial cost might be higher than standard plaque designs, but you can use your themed design over and over again.